For over 150 years, Coopers has led the way in assisting Australian farmers raise healthy livestock – it is no wonder they still Count on Coopers.
With our sheep-and-cattle logo rusted into the rural landscape, the Coopers note book wedged into the pockets of Australian farmers, and our famous yellow drums found in farm sheds right across the country, Coopers Animal Health is an icon of Australian Agriculture.
Our Story
Coopers Established in 1843
Coopers started in 1843 in England when William Cooper, a vet, commercialised a sheep lice control product he had developed himself. As the business grew, his nephews joined the company and it became known as "William Coopers & Nephews".
As the Australian wool industry expanded, William Cooper travelled to Australia in 1881 to introduce Coopers Dipping Powder for sheep lice control to local farmers.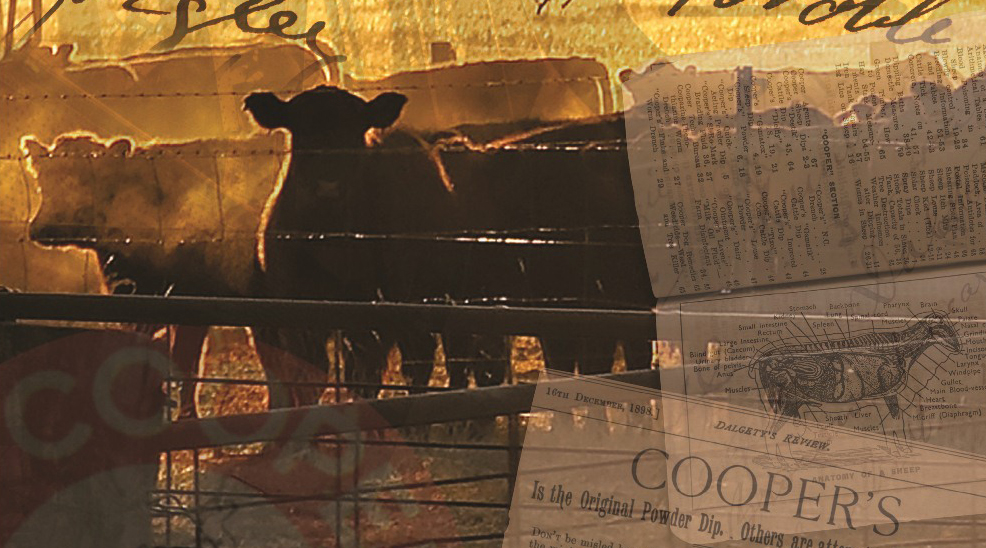 From there, Australia rode on the sheep's back – with Coopers a mainstay of the industry's success. In 1893 there were 100 million sheep and Coopers was producing enough product to dip them all.
The company quickly became part of the cattle industry too when in 1901 the government endorsed Coopers cattle dip in the fight against ticks, forging the relationships that continue to underscore its business today.
From 1940 to 1983: Coopers launched Phenothiazine which was considered the best worm drench on the market and launched products like Zanil, Ripercol and the first injectable drench Nilverm. Two other exciting things happened in 1983: Australia won the America's Cup and Coopers merged with ICI to become just Coopers and be the dominant animal health company in sheep and cattle products.
Today, Coopers holds a unique place in the Australian market – and in the minds of Australian farmers – with its heritage of working with more than seven generations of farmers to protect and improve the health and productivity of their livestock.
Need to get in touch?