Permatrace Cobalt Cattle
For prevention and correction of cobalt deficiency in cattle.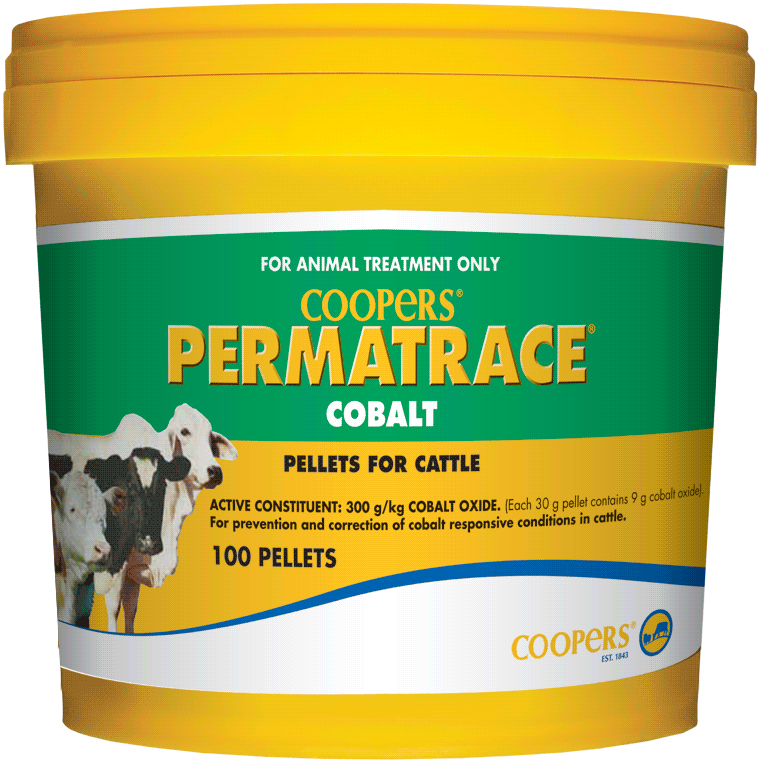 Features
Sustained release of cobalt over 12 months
Improved fertility and growth through slow release science
Trade Advice
Category: Nutrition
Species: Beef and Dairy Cattle
Active: 300g/kg Cobalt Oxide
Pack Size: 100 pellets
Withholding Periods: Meat = Nil, Milk = Nil, ESI = Nil.
Storage: Store below 30 degrees
APVMA: 47638
Contraindication: Do not administer to calves under 8 weeks of age.
Dose Rate
Beef cattle & young growing dairy cattle: 1 pellet every 12 months, Milking Dairy Cows: should receive 1 pellet twice a year. Refer to label to determine if a steel grinder is recommended to be administered at time of treatment.